Displaying items by tag: MVD Entertainment Group
Friday, 26 March 2021 15:08
Let's close out the week today with another new disc review and more release news...
First, Dennis has just turned in his thoughts on Cecile B. DeMille's The Greatest Show on Earth (1952) on Blu-ray from Paramount Home Entertainment, the 16th title in their Paramount Presents line. It sounds as if the remaster is a nice one, so do give it a look.
A quick disc update: FUNimation is now shipping out fixed replacement discs for their recent release of Akira in 4K Ultra HD. As some of you know, the original discs lacked the HDR option they were supposed to include. The new fixed discs correct this. My own replacement copy arrived a couple of days ago and I'm really pleased with the HDR grade overall, so I'm going to try to get a review of the fixed version up here at The Bits next week.
On a similar note, Amazon UK has just listed Speed for pre-order in 4K and naturally the cover artwork they've posted has caused still more confusion in that it correctly lists DTS-HD MA audio in the features grid on the back, but also (incorrectly) shows a Dolby Atmos logo. What's more, there's no mention of any special features. [Read on here...]
Wednesday, 22 April 2020 16:50
All right, we've got a couple of things to note today...
First up, Warner Bros. Home Entertainment has set Shameless: The Complete Tenth Season for DVD only release on 5/12. You'll get all 12 episodes plus deleted scenes for just $22.99.
While we're talking Warner Bros, our friends at the Warner Archive have just announced their May Blu-ray slate, which is set to include Michael Curtiz's Mystery of the Wax Museum (1933), Robert Mulligan's Inside Daisy Clover (1966), and Lucifer: The Complete Fourth Season on 5/12, followed by Gregory Nava's Selena (1997) and Peter Tewksbury's Sunday in New York (1964) on 5/19, and Vincente Minnelli's The Reluctant Debutante (1958) on 5/26. [Read on here...]
Friday, 05 February 2016 11:00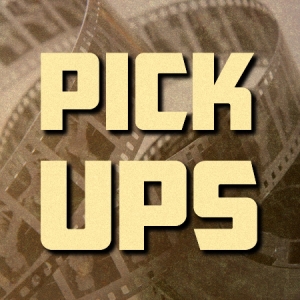 Welcome back for a new edition of Pick-Ups!
Thank you for joining me. This week I'm going to tackle a few Blu-ray titles from 2015 that we've missed here at the site... and don't worry, not all of it will be horror. I've actually got some good movies that were released last year for you to check out. I thought I'd also let you know that I'm working on a column that's Lord of the Rings related. I'm not sure when I'll have that up for you, but hopefully sometime soon. [Read on here...]