Displaying items by tag: Forbidden Zone
Friday, 05 February 2016 11:00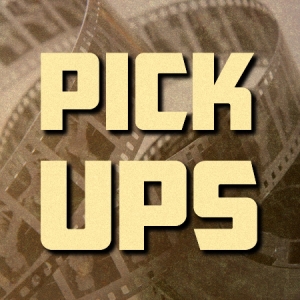 Welcome back for a new edition of Pick-Ups!
Thank you for joining me. This week I'm going to tackle a few Blu-ray titles from 2015 that we've missed here at the site... and don't worry, not all of it will be horror. I've actually got some good movies that were released last year for you to check out. I thought I'd also let you know that I'm working on a column that's Lord of the Rings related. I'm not sure when I'll have that up for you, but hopefully sometime soon. [Read on here...]
Tuesday, 23 June 2015 16:46
Monday, 09 March 2015 15:38
[Editor's Note: Be sure to like TheDigitalBits.com page on Facebook for breaking news, site updates on the go, discussion with our staff and other readers, giveaways and more!]
In announcement news today, Paramount has set The Gambler for Blu-ray and DVD release on 4/28, with digital due on 4/10. Extras will include deleted and extended scenes, plus 5 featurettes (including Mr. Self Destruct: Inside The Gambler, Dark Before Dawn: The Descent of The Gambler, Changing the Game: Adaptation, In the City: Locations, and Dressing the Players: Costume Design).
Sony has set The Wedding Ringer for Blu-ray and DVD release on 4/28 as well, with digital due on 4/14. Extras on both will include "select scenes" commentary with director Jeremy Garelick and Josh Gad, and the Going to the Chapel of Love featurette. The Blu-ray will add 15 exclusive deleted scenes, 5 outtake reels, Line-o-Rama, and Aloe Blacc's Can You Do This music video. [Read on here…]