Displaying items by tag: Rambo (2008) 4K
Friday, 09 August 2019 15:41
All right, today's update is a quickie, but it's a good one.
All of those re-issued Star Wars Blu-rays from Disney we mentioned yesterday are now up for pre-order on Amazon with a street date of 9/22 (that's not a Tuesday, so it could be just a "week of" placeholder date until the announcement is made).
The SRP is $34.99, but Amazon's usual sale price should kick in soon. All of them are up now except Episode IV: A New Hope, which should go live soon. In any case, you can see the cover art – now with pre-order links – below.
In 4K catalog news today, Ridley Scott's American Gangster is now official for release on 4K Ultra HD by Universal on 10/15. You can see the cover artwork and pre-order it below. It will have DTS:X audio and HDR10 high dynamic range. [Read on here...]
Monday, 15 July 2019 13:55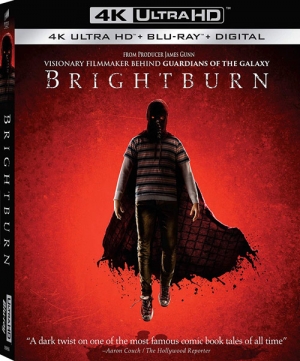 We're back! I have returned from North Dakota, rested, and am now going to be posting like gangbusters here at The Bits, with all kind of Blu-ray, DVD, and 4K release news, catch-up, and whatnot.
First up this morning, today is Amazon Prime Day! As you probably now if you've been following The Bits for any length of time, our Amazon affiliate links play a big part in helping us to keep the site going in lean Internet advertising times. So... if you're planning to do any shopping from Amazon today (or any day), please consider clicking to them from one of our links first (like this one). It makes a huge difference for us. So thank you for doing so!
Now then, Tim and Dennis have been very busy posting Blu-ray reviews this past week here at The Bits and we want to direct your attention to them. We now have reviews up for Lionsgate's The Evil Dead (1981) in 4K, Scream's Night of the Creeps: Collector's Edition, Silent Hill: Collector's Edition, and Piranha: Limited Edition Steelbook, Arrow Video's American Horror Project: Volume Two, The Andromeda Strain, and FM, Severin Films' Robowar, and Grindhouse Releasing's The Tough Ones (1976) from Tim, as well as Warner's Shazam!, Arrow Academy's The Big Clock (1948), and Twilight Time's Stagecoach (1966) from Dennis. Do be sure to check them all out.
Also, San Diego Comic Con kicks off this week and if you're going to be there, Bits editor and author Bill Hunt (yours truly) is on two panels at the Con... [Read on here...]