Displaying items by tag: The Devil Rides Out
Thursday, 12 September 2019 16:25
We've got some more new reviews for you today, and some interesting news as well. So let's get to it.
First up, the reviews...
I've offered my thoughts on Luc Besson's Anna on 4K Ultra HD from Summit and Lionsgate.
And Tim has turned in looks at Roy Ward Baker's Scars of Dracula (1970) on Blu-ray, a Hammer title from Scream Factory, as well as Scream's Humanoids from the Deep Steelbook Blu-ray.
With a little luck, we'll have at least a couple more reviews tomorrow as well, so be sure to check back.
We've also got a street date update for you on a few titles: Look for Warner's It: Chapter Two on BD, DVD, and 4K on 12/10. Lionsgate will release Red Heat on 4K on 10/8 (coming from Studio Canal in the UK). And Fox is expected to release The Art of Racing in the Rain on Blu-ray, DVD, and 4K on 11/5. [Read on here...]
Thursday, 15 August 2019 18:15
Monday, 01 July 2019 16:02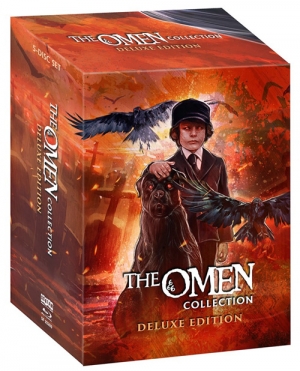 We're starting today with a new History, Legacy & Showmanship column from our own Michael Coate, featuring a look back at the James Bond film Moonraker, on the occasion of its 40th anniversary (on June 26th). Michael's put together a great roundtable discussion on the film featuring Mark A. Altman, John Cork, and Lee Pfeiffer. Enjoy!
Also here at the site today, we've got some new disc reviews for you, including Tim's look at Universal's Us in 4K Ultra HD, Scream Factory's Night of the Creeps: Collector's Edition on Blu-ray, and Warner's The New Scooby-Doo Movies: The (Almost) Complete Blu-ray Collection.
And speaking of Scream Factory... Bits editor Bill Hunt (yours truly) will once again be moderating the Shout!/Scream panel at San Diego Comic-Con later this month! Inside an Indie Studio: Shout! Factory will be held from 8-9 PM on Saturday, July 20th in Room 23ABC. [Read on here...]