Displaying items by tag: Finding Nemo 4K
Thursday, 25 July 2019 13:43
All right, we have a quick post for you this morning with breaking release news...
First, Disney has just officially announced not only the Blu-ray, DVD, 4K Ultra HD, and Digital release of Guy Ritchie's live-action Aladdin, but also the Blu-ray, 4K Ultra HD, and Digital release of the original 1992 animated Aladdin as a new Walt Disney Signature Collection release, both on 9/10. Note that the Digital releases are due on 8/17. Let's break it down...
Aladdin (2019) will include Dolby Atmos audio and the following extras: Aladdin's Video Journal: A Fantastic New Point of View, Guy Ritchie: A Cinematic Genie, A Friend Like Genie, the Desert Moon deleted song, 6 deleted scenes (Falling Petals Into OJ, Jafar's Magic Orrery, Anders' Gift, Wrong Wishes, Silly Old Fool, and Post Yam Jam Debrief), bloopers, and 3 music videos (Speechless, A Whole New World, and Un Mundo Ideal).
Aladdin (1992) will include Dolby Atmos audio, most of the classic extras (from the previous Blu-ray release) and the following new extras: Sing Along with the Movie, Aladdin on Aladdin, Let's Not Be Too Hasty: The Voices of Aladdin, and Alternate Endings. [Read on here...]
Monday, 22 July 2019 11:41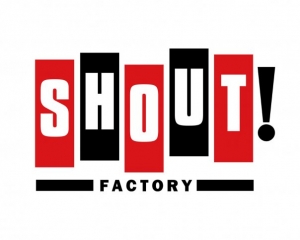 We've got a quick but terrific update for you today…
As you know, Jeff Nelson, Brian Ward, and I held the Inside an Indie Studio: Shout! Factory panel at Comic-Con in San Diego on Saturday night, and we announced a ton of great titles that Shout! and Scream are working on for release in the months ahead (through March 2020).
From Shout!, you can expect The Anne Bancroft Collection (includes Don't Bother to Knock, The Miracle Worker, The Pumpkin Eater, The Graduate, Fatso, To Be or Not to Be, Agnes of God, and 84 Charing Cross Road), Twins (1988), The Wizard: Collector's Edition (1989), Brewster's Millions: Collector's Edition (1985), and a vinyl re-issue of Mystery Science Theater 3000: Clouds in the Sky. [Read on here...]
Tuesday, 25 June 2019 14:34