Displaying items by tag: Star Trek: Discovery Season One BD
Friday, 10 August 2018 14:10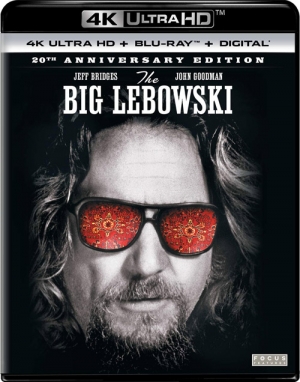 Sunday, 05 August 2018 21:22
This is just a quick Sunday post to share some breaking news...
At the official Star Trek convention in Las Vegas this afternoon, it was announced that CBS is finally going to be releasing Star Trek: Discovery – Season One on Blu-ray and DVD on 11/13. All 15 episodes will be included along with over two hours worth of special features. Additional details are still to be announced. But this comes straight from CBS and in fact has been shared on social media on the official Star Trek: Discovery Twitter feed.
It was also announced at the convention that another new Star Trek series featuring the return of Patrick Stewart as Jean-Luc Picard is being planned for eventual release as a CBS All Access exclusive, for those who may be interested.
One more bit of 4K Ultra HD news… we've learned from sources that Sony is going to be releasing David Fincher's The Girl with the Dragon Tattoo on 4K Ultra HD in October or November, probably at the same time as their forthcoming Panic Room. Savvy Blu-ray fans will know that Panic Room has never been released on the format, but there should be a Blu-ray in the UHD package and there will almost certainly be a separate Blu-ray SKU as well.
Back tomorrow with more. Enjoy the rest of your weekend!
(You can follow Bill on social media at these links: Twitter and Facebook)