Displaying items by tag: National Lampoon's Vacation 4K
All right, ladies and gentlemen... we're back! Thanks again for your patience while we took a little bit of time off here at The Digital Bits last week. All of us here at the site have had a lot going on this past month or so, so we definitely needed and appreciated the chance to recharge a bit. But we're diving right back into the thick of things today, which means catching you up on all the interesting release news of the past several days.
First, though, we have a quick new disc review... Tim has taken a look at Sidney Lumet's 12 Angry Men (1957) in 4K Ultra HD from Kino Lorber Studio Classics. This is classic black-and-white courtroom drama starring the great Henry Fonda, along with Lee Cobb, E.G. Marshall, Jack Klugman—it's a real gem.
Now then, the big breaking news today is that The Criterion Collection has just unveiled their August slate, which is set to include an upgrade of Akira Kurosawa's legendary Dreams (Spine #842 – 4K Ultra HD) on 8/8, Wayne Wang's Dim Sum: A Little Bit of Heart (Spine #1188 – Blu-ray and DVD) on 8/15, Bo Widerberg's New Swedish Cinema (Spine #1189 – includes The Baby Carriage, Raven's End, Elvira Madigan, and Ådalen 31 – Blu-ray) on 8/22, and Cauleen Smith's Drylongso (Spine #1190 – Blu-ray and DVD) on 8/29. [Read on here...]
Monday, 01 May 2023 19:51
We've got quite a lot of ground to cover today to being the new week here at The Bits—there's lots of news and announcements to report!
First though, just the briefest of public service announcements: If any of you are active on Twitter and Facebook and you're not following our The Digital Bits pages (@thedigitalbits on Twitter and @thedigitalbitscom on Facebook), please consider doing so. It really helps us to get the word out about upcoming titles and other industry happenings. I'd also appreciate it if you'd consider following me personally on Twitter (@BillHuntBits). That's often the first place I share breaking news and insights from our industry sources, before I have time to write it up in a Bits news post here on the site. Plus, I'm working on a series of science fiction novels that I plan to launch later this year, and I'll be sharing those details on Twitter eventually too. So thanks in advance for your consideration!
We have three new disc reviews to share with you today...
First, Stuart has taken a look at George Sherman's Border River (1954) on Blu-ray from Kino Lorber Studio Classics.
Stuart has also offered his take on Keith Maitland's Dear Mr. Brody (2021) on DVD from Greenwich Entertainment via Kino Lorber.
And finally, Stephen has done a deep dive into Arrow Video's Twisting the Knife: Four Films by Claude Chabrol on Blu-ray, which features The Swindle (1997), The Color of Lies (1999), Nightcap (2000), and The Flower of Evil (2003).
More reviews are on the way, so be sure to keep your eyes peeled for them. [Read on here...]
Thursday, 16 March 2023 20:17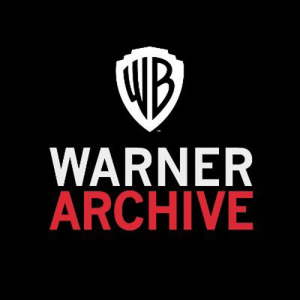 We've got another new disc review for you today, actually two of them in a way: Our own Tim Salmons has taken a look at Graham Annable and Anthony Stacchi's The BoxTrolls in 4K Ultra HD from Laika via Shout! Factory—both the regular Amaray version as well as the Steelbook packaging.
In announcement news today, our friend George Feltenstein has just revealed (via Tim Millard's excellent The Extras podcast) the Warner Archive Collection's planned April slate of Blu-ray titles, which will officially include Safe in Hell (1931) mastered from a 4K scan and restoration of a rare and newly-discovered 35 mm print, along with One Way Passage (1932), The Strawberry Blonde (1941), and Storm Warning (1951) each mastered from new 4K scans of the original camera negatives, and A Lion in the Streets (1953) mastered from a new 4K restoration of the original three-strip Technicolor camera negatives. All of these titles are due to street toward the end of the month (dates TBA).
The Warner Archive has apparently been working with The Film Foundation on these titles. Also revealed to be coming at some point this year to Blu-ray is The Roaring Twenties (1939). Again, street date is TBA. [Read on here...]