Displaying items by tag: HannaBarbera
Thursday, 19 November 2020 16:24
"The Flintstones was the first animated sitcom in television history. They paved that gravel road and it's been smooth traveling ever since." — Steve Cox, author of Mining Bedrock: The Voices Behind Television's First Animated Sitcom, The Flintstones
The Digital Bits and History, Legacy & Showmanship are pleased to present this retrospective commemorating the 60th anniversary of the broadcast premiere of The Flintstones, Hanna-Barbera's animated series set in the Stone Age (but inspired by The Honeymooners and mid-20th Century suburban America) that introduced the world to Fred and Wilma Flintstone, Barney and Betty Rubble, Pebbles and Bamm-Bamm, Dino, Mr. Slate, The Great Gazoo, and a host of other memorable supporting characters.
The popular series (recently released on Blu-ray and reviewed here) originally ran in prime time on ABC from 1960 to 1966 and spawned numerous spin-offs, TV specials, movies and tie-in merchandise. It premiered 60 years ago this autumn, and for the occasion The Bits features a Q&A with a trio of pop culture and animation historians who reflects on the series' appeal six decades after its debut. [Read on here...]
Thursday, 17 September 2015 12:37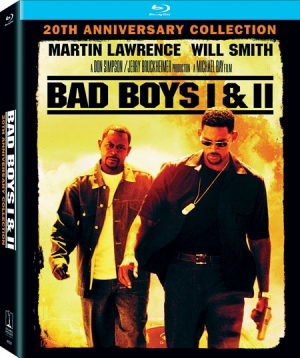 [Editor's Note: Be sure to like TheDigitalBits.com page on Facebook for breaking news, site updates on the go, discussion with our staff and other readers, giveaways and more!]
All right, sorry for the lack of an update yesterday. As it happens, I was up at bustling Ares Studios, where pre-production on the Axanar feature film is well underway. As some of you may know, I'm the co-writer of the film's screenplay, so we were having script and production meetings, and then producer Alec Peters, director Robert Meyer Burnett and I recorded a podcast in which we discussed the script and the writing process, and then talked about what makes a great Star Trek film. That should be up in the next day or two, so I'll be sure to post a link when you can all listen.
Anyway, the big news today is that Criterion has just announced their December slate of Blu-ray and DVD titles, which is set to include Michael Ritchie's Downhill Racer (Spine #494 – Blu-ray and DVD) on 12/1, Ted Wilde's Speedy (Spine #788 – Blu-ray, DVD and Hulu) and Takashi Murakami's Jellyfish Eyes (Spine #787 – Blu-ray and DVD) on 12/8, and finally Howard Brookner's Burroughs: The Movie (Spine #789 – Blu-ray and DVD) on 12/15. You can see the cover artwork below. [Read on here…]