Displaying items by tag: A Quiet Place: Part II 4K
Monday, 12 July 2021 16:37
We've got some great Blu-ray and 4K release news to share with you all today...
Let's start with Paramount... as expected, Paramount Home Entertainment has officially announced the Blu-ray, DVD, and 4K Ultra HD release of John Krasinski's A Quiet Place: Part II later this month on 7/27, with the Digital only release expected tomorrow (on 7/13). You'll also be able to buy a 2-Movie Collection on Blu-ray and Digital. A Quiet Place: Part II in 4K will include Dolby Vision HDR and Dolby Atmos audio.
Extras will include 5 featurettes (Director's Diary: Filming with John Krasinski, Pulling Back the Curtain, Regan's Journey, Surviving the Marina, and Detectable Disturbance: Visual Effects and Sound Design). You can see the cover artwork above left and also below (complete with its Amazon pre-order link).
Speaking of Paramount, the studio has announced that it's releasing Hardball, starring Keanu Reeves and Diane Lane, on Blu-ray for the first time on 9/21 in honor of the film's 20th anniversary. Extras will include audio commentary by director Brian Robbins and writer John Gatins, The Making of Hardball, deleted scenes, the Hardball music video, interstitials, and the film's theatrical trailer. You can see the cover art below. [Read on here...]
Wednesday, 16 June 2021 18:07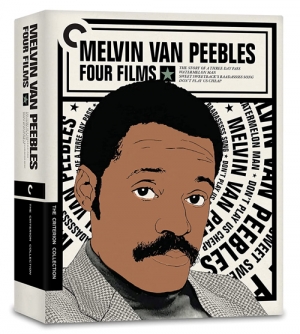 We've got a new disc review today from Tim—actually a pair of reviews, but it's essentially the same title in two different packaging SKUs—featuring his thoughts on John McTiernan's Last Action Hero (1993) in 4K Ultra HD and 4K UHD Steelbook from Sony Pictures Home Entertainment. Sounds like it's a good release, so do give it a look.
Now then, the big news today is that Criterion has officially announced their September slate, which is set to include Neil Jordan's Mona Lisa (Blu-ray and DVD – Spine #107) on 9/14, Gina-Prince-Bythewood's Love & Basketball (Blu-ray and DVD – Spine #1097) and Johnnie To's Throw Down (Blu-ray and DVD – Spine #1092) on 9/21, and Luchino Visconti's The Damned (Blu-ray and DVD – Spine #1098) and Melvin Van Peebles: Four Films (Blu-ray only, includes The Story of a Three Day Pass – Spine #1093, Watermelon Man – Spine #1094, Sweet Sweetback's Baadasssss Song – Spine #1095, and Don't Play Us Cheap – Spine #1096) on 9/28. You can see the cover artwork for Melvin Van Peebles: Four Films at left and also below the break. Click here for all the A/V and extras details on the Criterion website.
We've updated our Criterion Spines Project pages here on The Bits accordingly. [Read on here...]
Friday, 04 June 2021 16:23